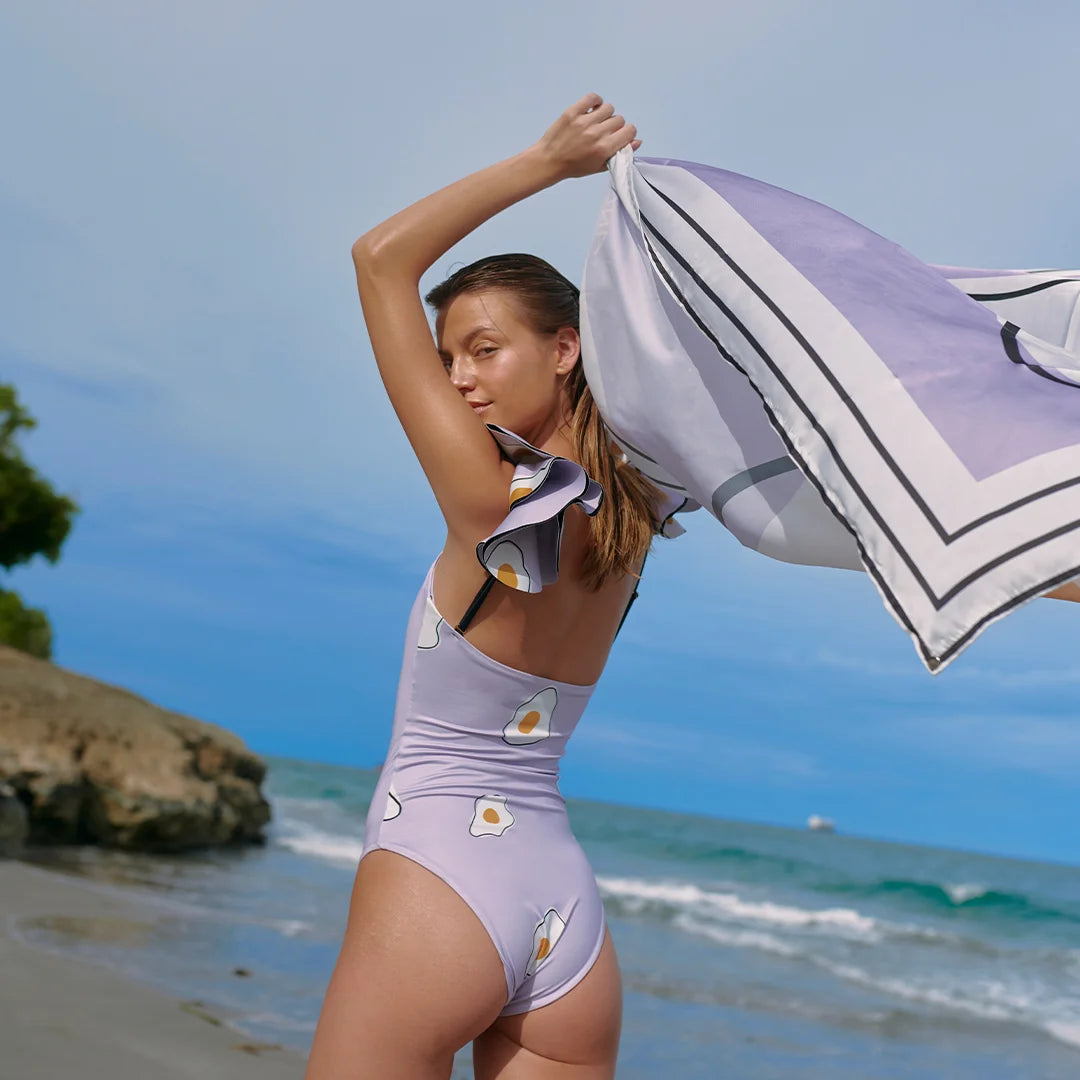 Ancora
ANCORA HAS BEEN CHARACTERIZED FOR ESTABLISHING AN ENTHUSIASTIC, & INNOVATIVE LIFESTYLE, FOCUSED ON CAPTURING UNIQUE & AVANT-GARDE DESIGN FOR MEN, WOMEN AND KIDS. WE NOW FOCUS ON MAKING HIGH-QUALITY PRODUCTS FROM TRUSTED RECYCLED CONTENT.
WE DESIGNED AND HANDCRAFT YOUR ANCORA IN COLOMBIA. AN AMAZING TEAM OF 100 HANDS SIMPLY MAKE IT HAPPEN FROM DESIGNING, MANUFACTURING & SHIPPING TO YOUR HOME A SMALL PIECE OF OUR PARADISE; COLOMBIA.
WITH EACH ANCORA YOU'RE PURCHASING, YOU'LL SUPPORT A LOCAL MOTHER- HEAD WOMAN. EACH PIECE IS ETHICALLY MADE BY OUR AMAZING STRONG AND VALUABLE WOMEN WHO BASICALLY PUT IN ALL THEIR KNOWLEDGE & LOVE SO YOU CAN TRAVEL OVER THE WORLD DRESSED CONSCIOUSLY TO SWIM.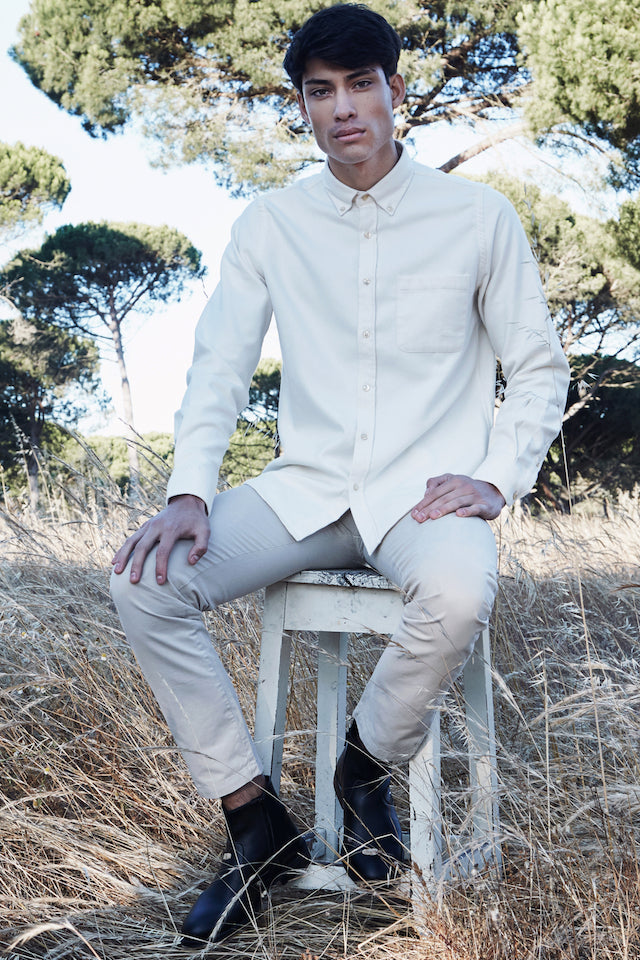 NAE
NAE STANDS FOR "NO ANIMAL EXPLOITATION", A NAME THAT CARRIES OUR MISSION: TO PROPOSE AN ALTERNATIVE AGAINST ANIMAL EXPLOITATION. OUR SHOES AND ACCESSORIES ARE 100% VEGAN. NONE OF OUR PRODUCTS ARE MADE FROM ANIMAL SKIN, FUR, OR ANY OTHER MEAT BY-PRODUCTS. WE EXCLUSIVELY CHOOSE SYNTHETIC, RECYCLED, AND NATURAL MATERIALS.
WHEN NAE VEGAN SHOES WAS CREATED, OUR FOUNDER PAULA PÉREZ WAS INSPIRED BY HER PERSONAL NEED TO ADAPT THE PRINCIPLES OF VEGANISM TO THE FOOTWEAR INDUSTRY AND THE DUTY TO REDUCE THE IMPACT ON ANIMAL LIFE. THIS WAS IN 2008. SINCE THEN, THE EXPONENTIAL GROWTH OF THE WORLDWIDE VEGAN COMMUNITY HAS AMPLIFIED THE IMPACT OF OUR BRAND. NAE'S ORIGIN IS BUILT ON THE CORNERSTONE OF VEGANISM, A COMMITMENT WE STRIVE TO HONOR EVERY DAY IN THE BEST WAY WE CAN.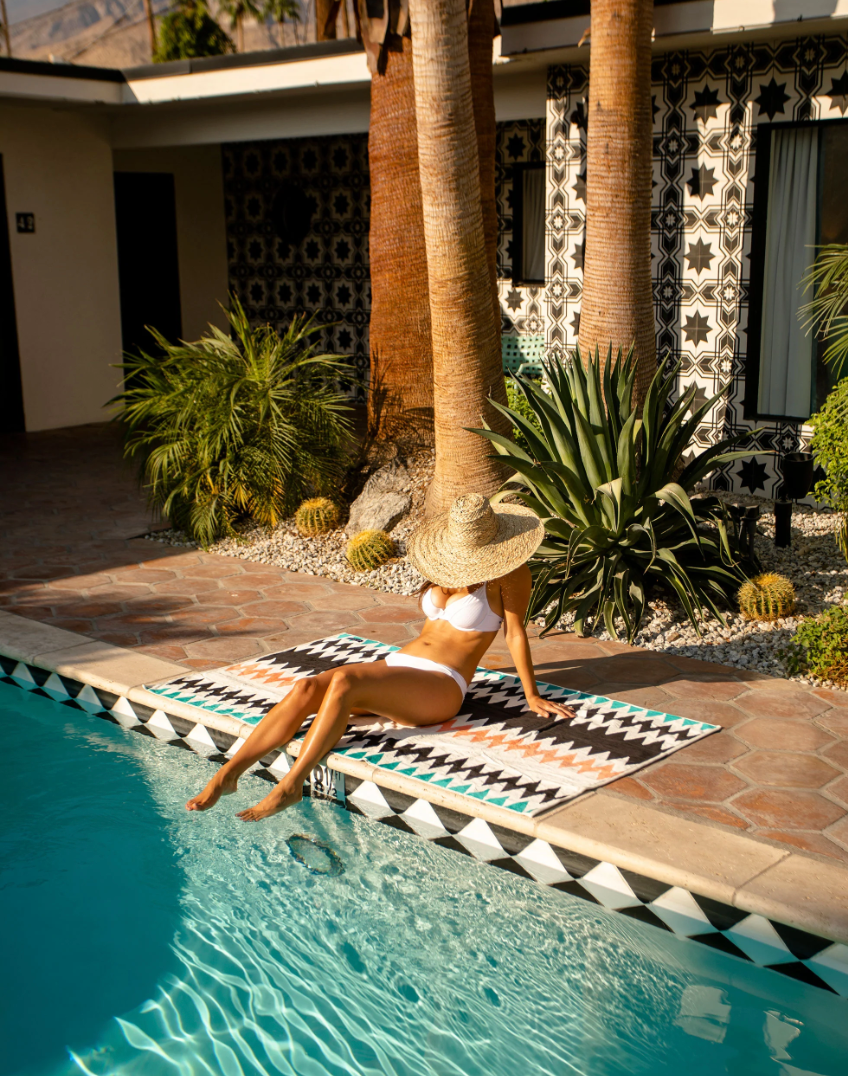 LEUS
SURFING AND SURF CULTURE IS AT THE CORE OF LEUS. WE ARE A BRAND MADE FOR ALL-DAY THRILL-SEEKERS, EXPERIENCE MAKERS, AND GOOD TIME CHASERS. INSPIRED BY THE ELEMENTS OF SURF THAT EXCITE US THE MOST, WE CREATE PRODUCTS BEGGING FOR ADVENTURE - BOTH IN THE WATER AND OUT OF THE WATER. THERE'S NO STAMP OF APPROVAL NEEDED TO VIBE WITH OUR TRIBE. SO DROP YOUR INHIBITIONS AND GET LEUS; BECAUSE FUN FEELS BETTER.
THE DECISION TO LAUNCH LEUS LEAD US DOWN A RABBIT HOLE OF THE TOWEL MANUFACTURING PROCESS AND, AS IT TURNS OUT, THIS SIMPLE COMMODITY FOUND IN ALL HOMES ACROSS THE PLANET CAN BE EXTREMELY POLLUTING TO MAKE. COTTON IS GROWN TO PRODUCE BILLIONS OF TOWELS EACH YEAR - SOMETIMES SUSTAINABLY, BUT MORE OFTEN NOT. MOREOVER, SYNTHETIC FABRICS, LIKE POLYESTER ARE MADE TO PRODUCE BILLIONS OF TOWELS EACH YEAR, THUS CONTRIBUTING TO THE MASSIVE MICROFIBER POLLUTION IN OUR OCEANS.
UPON LEARNING THIS, WE COULD NOT IGNORE THE FACTS.
WE BELIEVE IN THE BUTTERFLY EFFECT — THAT EVERY EFFORT COUNTS, NO MATTER WHO, WHAT, WHERE, OR WHEN. WE ALSO BELIEVE IN THE PHYSICAL AND EMOTIONAL QUALITY OF OUR PRODUCTS AND WANT YOU TO FEEL GOOD ABOUT YOUR DECISION TO JOIN LEUS ON YOUR JOURNEY.
NAYA SWIMWEAR
NAYA SWIMWEAR IS A SAN DIEGO BASED SWIMWEAR AND BEACHWEAR BRAND FOUNDED IN TEL AVIV FIVE YEARS AGO. ALL OF NAYA SWIMWEAR SPECIAL PRINTS ARE MADE FROM ORIGINAL HAND DRAWN DESIGNS. NAYAS STANDARD AND RICH UNDERSTANDING IN TEXTILE DESIGN AND PRINTMAKING ASSURES THAT EACH PRINT IS CAREFULLY CREATED WITH A DEEP APPRECIATION FOR NATURE AND ALL COLORS. AT NAYA THEY USE ADVANCED TECHNOLOGY TO CREATE HIGH QUALITY PATTERNS, VIBRANT BOLD COLOR COMBINATIONS, AND UNIQUE TEXTURES.
IN ADDITION TO THE UNIQUENESS OF OUR PRINTS AND STYLES, THE BRAND UTILIZES HIGH QUALITY SUSTAINABLE MATERIALS. NAYA'S FABRIC IS MADE FROM RECYCLED ITALIAN FABRIC AND PLASTIC BOTTLES AND FISHNETS. OUR FABRICS HAVE BEEN TESTED FOR EXPOSURE TO CHLORINE, SUN, AND SALT WATER. OUR SWIMWEAR IS MADE LOCALLY IN LOS ANGELES, CALIFORNIA TO ASSURE THE HIGHEST SEWING QUALITY. IMAGINE A WORLD WHERE THE BEAUTY AND POWER OF THE OCEAN GOES HAND IN HAND WITH THE ART OF DESIGN. WE LIVE AND BREATHE THIS EVERY DAY.
Matergea
AT MATERGEA WE ARE AWARE THAT 'HANDMADE' TAKES TIME, IS AN ART, AND MUST BE VALUED AS SUCH. EACH PIECE GOES THROUGH A PROCESS OF UNHURRIED CREATION, VALUING QUALITY OVER QUANTITY.

THE TEAM IS MADE UP OF  TWO ARTISANS WHO ARE IN CHARGE OF CREATING HANDBAGS AND ONE SEAMSTRESS FOR THE CLOTHING. EVERY PIECE IS CREATED WITH LOVE IN OUR ATELIER IN BOGOTA, COLOMBIA.
Matter of Skin
WHAT MATTERS TO US? INTEGRATING SUSTAINABILITY WITH TRANSPARENCY ACROSS OUR PRODUCTS. WE WANT TO PROVIDE FURTHER INSIGHT INTO THE INDUSTRY, BREAK DOWN INFORMATION BARRIERS AND SHARE DECISIONS MADE ACROSS THE BUSINESS AS WE BELIEVE, THE MORE YOU KNOW THE BETTER. EACH FORMULATION HAS BEEN DEVELOPED WITH FULL CIRCLE SUSTAINABILITY IN MIND, POWERED BY UPCYCLED AND PRO BARRIER ACTIVES. OUR PRODUCT ETHOS IS TO BE MINIMAL, INTENTIONAL AND EFFICACIOUS, BRIDGING THE GAP BETWEEN PERFORMANCE AND SUSTAINABILITY. LET'S CLOSE SKINCARE'S SUSTAINABILITY GAP AND BE PART OF THE CHANGE THAT MATTERS.

LOW CARBON SKINCARE. NATURAL. VEGAN. CRUELTY FREE. UPCYCLED INGREDIENTS. ZERO WASTE PACKAGING.
SHOP HERE


Right Point Linen
FOUNDED BY VETERANS OF THE ACTION SPORTS INDUSTRY, RIGHT POINT LINEN IS A COASTAL LIFESTYLE INSPIRED HOME GOODS BRAND FOCUSED NOT ONLY ON ELEVATING THE IN-HOME EXPERIENCE BUT DOING SO BY USING ECOLOGICALLY RESPONSIBLE MATERIALS AND ETHICAL MANUFACTURING PRACTICES.

PULLING ON DECADES OF EXPERIENCE IN EXECUTIVE ROLES AT BRANDS LIKE VOLCOM, PAUL FRANK AND RVCA, THE FOUNDERS OF RIGHT POINT LINEN WANTED TO CREATE A BRAND THAT COMPLEMENTED WELLNESS-FOCUSED INTERIOR DESIGN CONCEPTS AND AID IN CREATING SPACES THAT "HEAL THE MIND, BODY AND SOUL WHILE TAKING FUNCTION TO NEW HEIGHTS."

EVIDENCED BY OEKO-TEX® AND GOTS CERTIFICATIONS ACROSS ITS PRODUCT LINE, ECOLOGICAL AND PHYSICAL HEALTH IS KEPT TOP-OF-MIND AT RIGHT POINT LINEN, WITH THE GOAL OF ELIMINATING HARMFUL CHEMICALS IN MANUFACTURING PROCESS, AND IN THE HOME. "AFTER ALL, WHAT'S GOOD FOR US IS ALSO GOOD FOR THE ENVIRONMENTS WE CHERISH – INDOOR AND OUT," STATES BRAND FOUNDER STEVE DEMARS.

SPEAKING TO ITS PREMIUM, ECO-FRIENDLY PRODUCT LINE, THE TEAM BEHIND RIGHT POINT LINEN HOPES THAT ANY PRODUCT YOU PURCHASE BRINGS WITH IT A SENSE OF THE SEA – THAT INDESCRIBABLE REJUVENATION THAT ONLY THE OCEAN CAN PROVIDE – WITHOUT ANY OF THE TOXINS.

FROM THEIR SHORE TO YOURS, WAVE WISHES, AND SALTY DREAMS.
The Sacred Craft
THE SACRED CRAFTS BRAND IS A HUMBLE NOD BOTH FORWARD AND BACKWARD INTO STORYTELLING.
WE START EACH COLLECTION WITH THE NOTION THAT THE PRODUCT IS ALREADY THERE, IT'S JUST WAITING TO BE LET OUT. OUR GOAL IS TO USE LESS, LAUGH MORE, BE DIFFERENT.
THE BRAND CONCEPT CAME TOGETHER ONE DAY IN BANGKOK OVER SPICY SALAD AND COLD BEERS WITH OLD FRIENDS. WITH LOCAL KNOWLEDGE IN OUR CORNER AND EXPERIENCE ON OUR SIDE, WE DUG INTO WHAT WE MIGHT COME FROM SUCH RAW STORYTELLING.
OUR SEASONAL COLLECTION STORIES ARE MEANT TO CELEBRATE CULTURE, CRAFT AND MATERIAL THAT WE REGARD AS SACRED. WE DRAPE OUR BESPOKE PRODUCTS IN STORIES WE INTEND TO BE ENJOYED AROUND THE WORLD.
GIVEN THE LIMITED NATURE OF OUR PRODUCTS AND MATERIALS, EACH COLLECTION IS NUMBERED AND CERTIFIED SO THAT ITS OWNER'S CAN BE A PROUD PART OF THE SACRED CRAFTS HERITAGE.
BESPOKE, SEASONAL COLLECTION STORIES.
BY NATURE, WE ARE DEALING WITH LIMITED STORIES ABOUT EXCESS MATERIALS THAT WERE ONCE USEFUL BUT HAVE MOVED ON AND LOST THEIR ORIGINAL PURPOSE.
WE FIND STORIES, PRODUCTS AND MATERIALS IN ORDER TO HELP THEM BECOME REBORN. IN DOING SO, WE ARE HELPING TO CORRECT THE CONVENIENCE CULTURE THAT HAS TAKEN OVER A BIG PART OF OUR LIVES. WE INVITE THE EXPIRATION DATE, THE RUST AND THE SCRATCHES TO SHOW THEMSELVES OFF IN ALL THEIR GLORY.
OUR BESPOKE PRODUCTS ARE OFFERED FOR AS LONG AS WE HAVE THEM. IF WE CAN'T MAKE ANY MORE ITS BECAUSE WE USED IT ALL UP. 
WAI WAI
COMFORT, MINIMALISM AND TIMELESSNESS ARE AT THE FOREFRONT OF WAIWAI DESIGNS. THE CASUALLY ELEGANT STYLE IS ROOTED IN OUR APPRECIATION FOR SIMPLE BUT EMPOWERING LINES. INTRINSICALLY SOFT AND LIGHTWEIGHT, THE LEATHER PIECES IMPART AN ORGANIC, FAMILIAR FEEL THAT IS ALMOST COZY AND DEFINITELY COMFORTABLE. SIMPLE AND SOPHISTICATED, WAIWAI CAN ELEVATE ANY OUTFIT OR OCCASION. OUR PIECES ARE A MODERN ALTERNATIVE TO TRADITIONAL GOLD AND SILVER BUT SIMILARLY POSSESS ENDURING QUALITIES OF AGE-OLD MATERIALS. THE COLLECTION IS INDEFINITELY RELEVANT AND TRANSCENDS TRENDS. OUR JEWELRY IS DYNAMIC. NECKLACES AND BRACELETS ADJUST WITHOUT COMPROMISE. YOUR CREATIVITY DICTATES WHEN WORN IN VARIOUS WAYS USING CLEVERLY-PLACED CLASPS. WEAR IN LAYERS OR INTEGRATE. EXPERIMENTAL SHAPES, ASYMMETRY AND DICHOTOMY CREATE THE MOOD OF WAIWAI. INSPIRATION IS DRAWN FROM NATURAL FORMS AND THE HARMONIOUS COEXISTENCE OF CONTRASTS. THINK STRONG, LINEAR STRUCTURES IN ARCHITECTURE AND URBAN ENVIRONMENTS JUXTAPOSED AGAINST DELICATE TEXTURES AND PATTERNS FOUND IN NATURE.
Coming Soon
We are always adding to our brand family, so stay tuned.

google-site-verification: google8eecd8ef7344b914.html